EFFECTIVE, NATURAL MASSAGE THERAPY, ACUPUNCTURE, PREGNANCY MASSAGE & MORE
Welcome to ELU Wellness, Burnaby's premier luxury boutique for Registered Massage Therapy (RMT), Acupuncture and Pregnancy Massage Centre.
Elu Wellness is conveniently located in Burnaby across Metrotown with one of the highest rated and best RMT and acupuncture clinics in Burnaby. We proved direct billing and accept all ICBC massage and ICBC acupuncture insurance claims and provide dedicated treatment plans for all ICBC patients so yo can rest assure with us at Elu Wellness to get you back on your road to recovery.
We provide 24/7 Online Booking and Direct Billing for all major insurance companies. With extended hours we our registered massage therapists (RMT) can help with relaxation and stress, pain relief, prenatal and postpartum massage, post surgery, sports massage.
Book a massage today at Elu Wellness to help you decrease stress, reduce pain and gain support for injury recovery. Our registered massage therapists can with relaxation and stress, pain relief, prenatal and postpartum massage, post surgery, sports massage and are dedicated to helping you achieve and restore your health and wellness goals.
At
Elu Wellness
there is always a two-way dialogue with your RMT or
acupuncturist
prior to your appointment to ensure your concerns are discussed and met. Your wellness is our utmost concern and we strive to provide the highest possible quality of care.
BOOK APPOINTMENT
Please
call us directly
. If we are not available immediately, we will get back to you shortly. We are conveniently located in the
Metrotown
area of Burnaby and are open 7 days a week with extended hours on select days.
BOOK APPOINTMENT
We
direct bill
with most major insurance companies so you don't have to. You will receive the
best RMT
or Acupuncture treatment without the hassle of huge medical expenses. We also do ICBC claims for massage & acupuncture.
BOOK APPOINTMENT
WE ARE A TOP RATED MASSAGE THERAPY RMT & WELLNESS STUDIO BASED IN BURNABY
At ELU Wellness we pride ourselves in providing the highest quality of care and are dedicated to helping you achieve healing and balance with selfcare. Each one of our RMT and acupuncture treatments are customized to meet and exceed your needs and incorporate techniques that are best suited to you.
The non-clinical yet professional and welcoming atmosphere at ELU Wellness promotes an air of calm and healing, and in line with the highest standards of Health Canada, we have carefully chosen all our cleaning and treatment products to ensure the most pleasing of environments.
Conveniently located across from the Metropolis at Metrotown shopping centre, paid street parking is plentiful or if you plan on visiting the shopping centre before or after your visit with us, parking on their premises is also available.
Trust in the experienced team at ELU Wellness to help you find healing and balance through selfcare. We look forward to helping you on your journey.
We are located at
6125 Sussex Ave, suite 207
in Burnaby which is a 2 minute walk north of the Metropolis at Metrotown, across from the Cineplex Cinema. Free parking at Metrotown and tons of metered parking.
Book Appointment
ICBC Massage Claims & ICBC Acupuncture Claims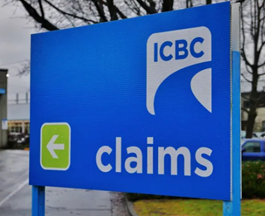 Are you looking to get ICBC medical care and treatment after a crash? At Elu Wellness with accept ICBC claims for the both massage therapy and acupuncture.
At Elu Wellness you will have coverage for Registered Massage Therapy treatments and Acupuncture through ICBC.
Our Registered massage therapists and acupuncturist will complete an initial assessment and provide you with your own personalized treatment plan so you never have to do anything on your end.
MORE ABOUT US
Simple, Fast, Efficient - We can directly bill to your insurance provider so you don't need to pay upfront
Booking made easy - Easily book and cancel appointments 27/4 through online booking portal either online or by phone
Our staff is professionally certified and experienced so you can rest assure that you will always be in the best hands (no pun intended)
We are so close to Metrotown, Highgate, Edmonds, Deer Lake, Moscrop, Central Park, Burnaby Lake, Brentwood and North and South Burnaby - Tons of parking on the street and free parking at Metrotown
At ELU Wellness we believe that healing and balance is attained through selfcare and we look forward to helping you on your journey.
Regular massage therapy can be an important part of your wellness plan as it is proven to:
- Promote relaxation and reduce stress
- Relieve muscular tension
- Reduce or eliminate pain
- Improve flexibility and joint mobility
- Stimulate neural connections to your tissues
- Speed up healing of injured tissues
- Improve lymphatic drainage thereby reducing swelling in joints and bloating.
Payment Options
We can directly bill to your insurance provider so you don't need to pay upfront.
Premium RMT Massage in Burnaby
Elu Wellness is the premier location for the best luxury boutique experience when it comes to RMT massage in Burnaby. If you are looking for a RMT near me in Burnaby, Elu Wellness, conveniently located across from the Metropolis at Metrotown, is the place for you.
Our experienced Registered Massage Therapists offer only the highest quality and the best RMT massage in Burnaby servicing the areas of Metrotown, High Gate, Deer Lake, Capital Hill, Brentwood, Edmonds, Hastings, Central Park, Moscrop and other regions in Burnaby such as Burnaby South, Burnaby North as well as Burnaby Lake.
Not only does Elu Wellness offer registered massage therapy in Burnaby, but we also offer many other services like acupuncture, cupping and prenatal and pregnancy massage.
If you are looking for a RMT in Burnaby, conveniently located in Metrotown, we are the best option for a RMT Burnaby as our skilled Registered Massage Therapists will provide you with the boutique experience you are looking for.
Recommended Links: