Acupuncture for Pain Relief – Neck, Back, Shoulder Pain, Lower Back Pain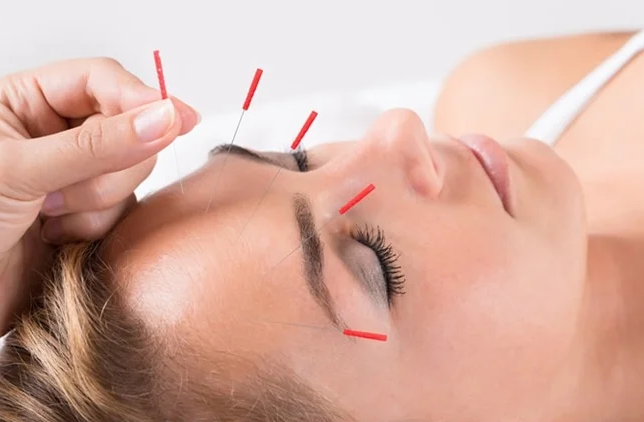 Do you have neck pain, back pain, shoulder pain, lower back pain, or other chronic pains? If you are having these chronic pain symptoms and live in the Vancouver, Burnaby or new Westminster area you may want to consider acupuncture.
For thousands of years acupuncture has been used to promote healing by restoring the flow of positive energy to the body and removing the negative energy that causes discomfort, physical pain or general stress and anxiety.
Typically, acupuncture is used in conjunction with principal medical treatments to help the body cope or find relief without the use of additional medication. As acupuncture stimulates the central nervous system and causes it to release chemicals into the muscles, spinal cord and brain to encourage the body to heal itself and those who suffer from all-encompassing discomfort such as that of lower back pain, report relief from acupuncture treatments.
The acupuncture practitioners at Elu Wellness are well aware that certain conditions such as neck pain may require medication to keep things manageable and that knee pain as well as shoulder pain may require physical therapy, however, our acupuncture practitioners are certain that with their assistance, you will be able to move beyond your current level of discomfort.
As acupuncture for any type of pain relief is non-evasive, adding this form of therapy to your treatment regime will not only bring you a reprieve, but may also shorten your list of medications rather than add to it.
Chronic pain whether it be in the form of neck, shoulder, lower back or knee pain is a significant and debilitating medical problem which has a significant impact not only on the daily lives of individuals suffering from it, but the economy as a whole. It is the most common reason people seek medical care and is the leading cause of disability—neck pain as well as lower back pain can be all encompassing effecting the ability of people to perform even the simplest of daily tasks.
Though shoulder pain and knee pain are just as unpleasant, it may still be possible to suffer with this pain yet go about our daily lives in discomfort. Nevertheless, neck, shoulder, lower back or knee pain is devastating and the acupuncture practitioners at Elu Wellness can help.
Acupuncture has been in use for over a thousand years for the treatment of many clinical conditions and the National Institute of Health (NIH) have conducted a number of studies which suggest that acupuncture works particularly well on chronic conditions such as back pain and neck pain as well as osteoarthritis specifically shoulder pain and knee pain. The NIH also found that acupuncture can also reduce the incidence and severity of tension headaches and may help prevent migraine flareups.
Acupuncture helps release natural biochemicals into the muscles, spinal cord and brain which encourages the body's natural healing abilities and promote physical and emotional well-being. It is not uncommon for treatment plans involving severe neck, shoulder, lower back or knee pain to involve a combination of medications as well as physical therapy to keep pain at a minimum. Involving the acupuncture practitioners from Elu Wellness will mean a treatment plan is formulated to work with and enhance your current regime to ensure your wellness goals are achieved.
At Elu Wellness, we have a number of licensed acupuncturist to help with lower back pain, neck pain, shoulder pain or another pain you may be experiencing. Our acupuncturist are located right across Metrotown in Burnaby.
If you live in the surrounding areas of  High Gate, Deer Lake, Capital Hill, Brentwood, Edmonds, Hastings, Central Park, Moscrop, Burnaby South, Burnaby North, Burnaby Central or even New Westminster or Vancouver our acupuncturist are here for you.
Book an acupuncturist appointment today with one of our specialist.