Why Elu Wellness – Burnaby RMT Massage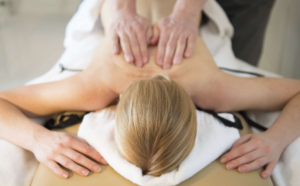 At Elu Wellness we believe that healing and balance is attained through selfcare and we look forward to helping you on your journey. Elu Wellness is a RMT massage clinic that offers RMT massage, pregnancy massage (prenatal, post natal & postpartum) and acupuncture in Burnaby by Metrotown.
Our experienced team is committed to your wellness and will work with you on all facets of a personalized ongoing treatment plan to help you achieve your goal whether it be for recovery or preventative care. All our massage therapists, prenatal and post natal pregnancy massage and acupuncture practitioners are graduates of accredited institutions, licensed and are registered with their respective governing body in British Columbia.
Cleaning and Sanitation Practices
As regulated health professionals, the team at Elu Wellness is accountable in providing safe and ethical care to all our clients and follow strict Heath Canada guidelines, recommendations as well as precautions when it comes to our cleaning and sanitation practices. Cleaning and sanitation of all equipment is conducted by the practitioner between each appointment and depending upon contact, is subject to Low Level Disinfection (LLD) or Intermediate Level Disinfection (ILD). All towels, table covers, linens, covers for pillows and heating pads are also changed between uses and are hygienically cleaned by our service provider. All common patient areas are regularly cleaned and sanitized by our staff throughout the day and we use recyclable single-use beverage cups to ensure hygiene.
Committed to the Well-Being of our Planet
In addition to being committed to your well-being, at Elu Wellness we are also dedicated to the welfare of the world around us and strive to limit the impact of our business on the environment. We believe that every step makes a difference and endeavor to follow "green" measures when we can:
Whenever possible we purchase our supplies and cleaning products in concentrated and bulk formats to save on packaging.
We use low wattage halogen lighting to achieve maximum brightness at the lowest energy consumption possible.
Lights are turned off in areas that are not in use.
We endeavour to use paper products that have the Chain of Custody Certification (CoC) certification. This means that the paper itself is a product of sustainable forestry practices that combine the perpetual growing and harvesting of trees with the long-term protection of wildlife, plants, soil and water quality.
Paper products, cardboard, glass, plastic, batteries, printer cartridges are all recycled.
All linens and towels used during treatment are laundered by our service partner who is committed to environmentally sustainable practices such as filtering wastewater and using heat-recapture technology to facilitate the