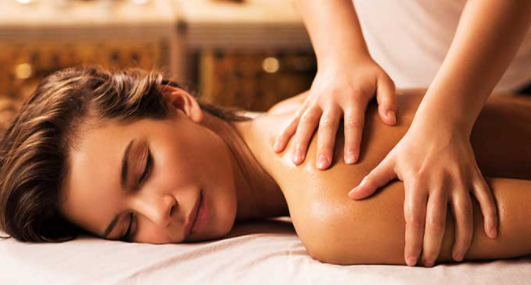 Massage in Burnaby
Though massage therapy may be touted by many as the latest and greatest in terms of holistic healing, it is definitely not something new. Its history dates back at least 5,000 years with cultures around the world using some form of it to heal injuries, relieve pain as well as prevent and cure illness.
The practice of massage therapy was given a boost in the early 1800s when a Swedish medical professional formulated and chronicled a style of massage that was proven to help relieve chronic pain—this method is the precursor to what we now know as Swedish massage. By the late 1800s massage therapy was being conducted by practitioners trained in this method and often had their services paired with hydrotherapy and offered in retreats as a "rest cure" for the wealthy—the forerunner to the spas of today.
In many ways, it remained a healing method only for the rich, however, between 1970 and 2000 massage therapy underwent a transformation as people moved to a healthier lifestyle and this holistic approach to healthcare became mainstream. The west coast lifestyle is an embodiment of this practice and one no longer needs to journey to an exclusive retreat or go into the upscale urban center to find this form of holistic healing as massage in Burnaby or any other popular city center is available.
Elu Wellness is a boutique wellness centre that offers massage in Burnaby. At Elu Wellness we believe that massage is a key aid to physical and mental wellness and regardless if your goal is pain relief, physical or mental recovery or whether it is a part of your bigger wellness plan, we can help you find your way. Conveniently located across from the Metropolis at Metrotown shopping center, coming to Elu Wellness for a massage in Burnaby has never been easier.
When you first arrive at Elu Wellness, you will note the ambiance of our center rivals the upscale establishments in the urban core—you will not feel as if you are getting a massage in Burnaby. Our treatment rooms are tranquil and the thoughtful touches such a niche for your personal effects, luxurious linens and heated fresh towels, only helps to further ease you into a peaceful state of mind. Our Registered Massage Therapists are licensed professional and will do their best to make you feel comfortable, if you experience any discomfort or have any concerns at any point during your massage, please let them know.
Massage therapy is no longer an experience for the wealthy, only to be undertaken at a spa or retreat. The west coast lifestyle has long been considered the embodiment of a healthier lifestyle and Elu Wellness is proud to be able to offer holistic healing in the form of massages in Burnaby. With the third largest city population in the province of British Columbia Burnaby is firmly established as an urban city center, however, it also has one of the highest parkland per resident ratios for cities in Canada—perhaps getting a massage in Burnaby is a retreat in itself?