RMT Near Me
RMT Massage & Acupuncture, Pregnancy Massage Burnaby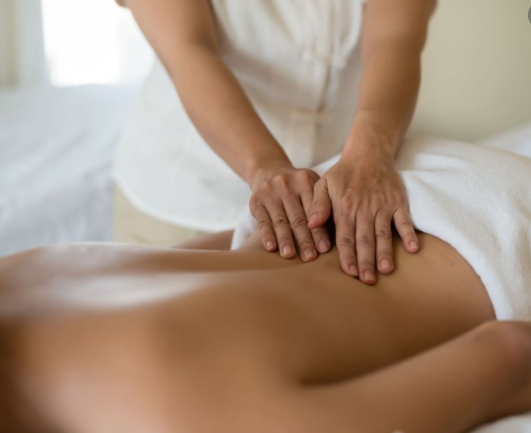 If you are looking for RMT massage & acupuncture, cupping, and prenatal and pregnancy massage in Burnaby then check out Elu Wellness. We are just steps away from Metrotown, Central Burnaby, Burnaby Lake, Deer Lake Park, Edmonds, South Slope and Highgate in Burnaby.
In many city centers, registered massage therapy was once only offered in upscale clinics and spas, catering to those who had the time and the means to seek such services. Luckily, this is no longer the case and one no longer needs to journey far to obtain this holistic form of healing. Being able to find a RMT near me is something I am thankful for as this system of natural healing—the manipulation of the soft tissues of the body, helps manage my stress and everyday aches and pains.
Massage involves the manipulation of the soft tissues of the body employing the hands, fingers, elbows, knees, forearms, feet or a device and is meant to treat stress and pain and promote healing. For a period in history, cultural shifts lead massage to be viewed as a disreputable form of physical indulgence in many societies and it was not until 1919 in Canada that the practice of massage was regulated by the government to ensure a medical model for massage training was established and to ensure high academic standards for this training were followed. Once a questionable service only found in certain shady or outlaying parts of a bustling metropolis, a RMT near me can now be found quite readily.
The popularity of this form of therapy saw a decline in the 1930s and 1940s due to medical advancements and it was not until the 1970s did it begin to see a resurgence. Though there is no single event responsible for this rebirth, education surrounding massage therapy has been on the increase and more research has been conducted on the effectiveness of massage in treating a wide variety of conditions. Any RMT near me now is no longer a scantily clad women working in dimly lit back room but is rather a trained professional skilled in holistic healing and all RMT near me are no longer for the for the well-to-do but for anyone who seeking therapy. Extended health insurance has made massage therapy affordable and available to wider segment of the population, thus increasing the number of places offering the service and making it is easier to find a RMT near me. The view that spas, and the services offered by them, is an escape for the ordinary person has also fueled the popularity of massage therapy and being able to escape to a RMT near me equates to a slice of luxury for those with this mindset.
Today the term massage therapy is a highly respected holistic healing method practiced throughout the world and registered massage therapists is the name given to its expert practitioners in Canada. The skill of a registered massage therapist is something that is highly sought after given the growth of the wellness industry and finding a RMT near me is an easier task now as the massage experience is no longer perceived as just for pampering the well-to-do. Massages are no longer a luxury experience or a fringe element of health care but an accepted form of treatment to enhance health and well-being for all.
Book an appointment with Elu Wellness. We are an RMT clinic across Metrotown in Burnaby BC servicing the Burnaby areas of Metrotown, Deer Lake, Edmonds, North Burnaby, Capital Hill, South Slope, Highgate, Burnaby Lake and the surrounding areas of New Westminster, Port Royal and Queensburgh