RMT Massage Burnaby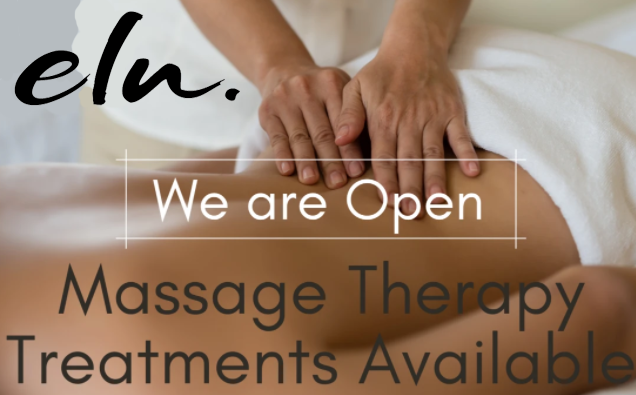 At Elu Wellness we provide the best RMT massages in Burnaby. Conveniently located in your neighbourhood, our boutique wellness center offers massage therapy sessions of various durations to suit your needs. At Elu Wellness we believe quality massage therapy should be readily available to all and you should not need to venture beyond the confines of your neighbourhood to find it—a professional RMT massage in Burnaby at Elu Wellness is just around the corner.
A RMT massage in Burnaby is as easy as dropping in at Elu Wellness. Our Registered Massage Therapists listen to your needs and go above and beyond to provide you with excellent care. Our tranquil treatment rooms, coupled with thoughtful touches such as a niche for your personal effects, helps ease you into a peaceful state of mind. Small luxuries that are usually found in your more urban and upscale establishments, such as heating pads, luxurious linens and heated fresh towels, are standard at Elu Wellness—your go to place for a RMT massage in Burnaby. A soothing cup of our signature green tea, filled with beneficial antioxidants, rounds out your massage session.
Whether you are getting a RMT massage in Burnaby or anywhere else in the city, a massage is a personal experience where touch is involved, and your comfort is paramount to a positive and healing experience. If certain aspects of your session at Elu Wellness make you feel uncomfortable, please speak up and our RMTs will do their best to make adjustments to ensure you are as much at ease as possible. During the massage, some patients enjoy conversation while others do not—you are not obligated to engage in small talk during your session. Similarly, if you do not like music or if you prefer the noise level or temperature to be adjusted, you can ask for changes at anytime. Please be mindful that your massage therapist can only change what is within their immediate control and will do their best to make you comfortable.
Massage therapy can help manage the pain and discomfort that is associated with many ailments. Not only is the dysfunction addressed through massage, but contact through physical touch is also an important aspect of health and healing. Frequently, ailments manifest themselves through muscle tension and the warming and therapeutic touch of a massage helps immensely. This also holds true in cases of psychological stress—human interaction through touch is often the key to well-being. Oftentimes it may be difficult to locate a reputable Registered Massage Therapist outside of the urban core and being able to travel there for an appointment is a challenge in itself. Though Elu Wellness may be located in the suburbs of Vancouver, it is centrally located in a busy commercial and business point and offers RMT massages in Burnaby.
Taking our cues from the natural environment around us, the aesthetics at Elu Wellness is one of pureness and simplicity. Upon your arrival at Elu Wellness your senses will be greeted with an air of calmness and tranquility while our peaceful ambiance encourages you to leave your stressors at the door. Though we offer a RMT massage in Burnaby, our intent is to provide you with an experience fitting of any upscale urban center. We will focus on your needs and ensure you leave in better condition than when you arrived. At Elu Wellness we believe that healing and balance is attained through selfcare and we look forward to helping you on your journey.