ICBC Direct Billing with Massage for Motor Vehicle Accidents (MVA)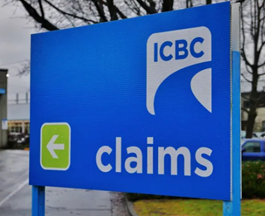 People living in Burnaby, Vancouver or New West can get ICBC claims for massage therapy & acupuncture with direct billing for motor vehicles accidents (MVA). At Elu Wellness we believe that healing and balance is attained through selfcare and we look forward to helping you on your journey and this includes assistance with direct billing.
Prior to your first appointment at Elu Wellness please consult your extended healthcare insurance provider to ensure terms of coverage. If your plan allows for direct billing, come in for a session with Elu Wellness and we will take care of the rest—you only need to cover the deductible and user fee.
Please remember to bring all relevant information with you such as name of your provider, plan, policy number or claim number as well your identification or ID number. We will only require this information once and thereafter all your following visits to Elu Wellness will be seamless.
Please note that the ability for direct billing is dependent upon your healthcare insurance provider and some do not offer this type of coverage. In such instances Elu Wellness can issue you a treatment receipt which you can use to submit a claim for reimbursement. Once your insurance company processes your claim, they will send you a cheque or will direct deposit into your bank account.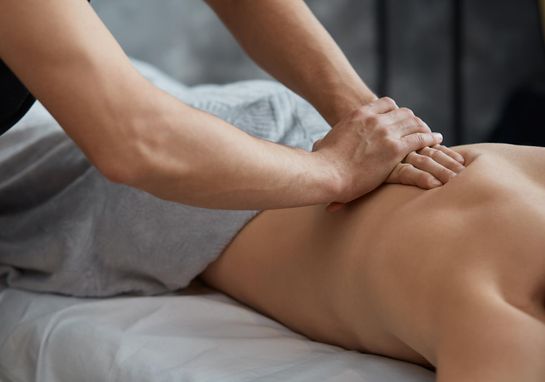 If you are injured in a car crash, go ahead with multiple ICBC covered treatments to help you with recovery!
As of April 1st, 2019, for both new and existing claims, ICBC will cover 100% and pay 100% for the following types of treatments.
Treatment Type
Sessions Approved
User fee
Acupuncture
12 sessions
$ 0
Registered Massage Therapy (RMT)
12 sessions
Initial Treatment: User Fees $10.25

Duration: 60 minutes

Subsequent Treatment: User Fees $24.15

Duration: 45 minutes

Physiotherapy
25 sessions
$ 0
Active Rehab
12 sessions
$ 0
Chiropractic
25 sessions
$ 0
You will be able to have access to our team of health care professions, we will come up with personalized treatment plans. Our one on one treatment will support you during your whole healing process and lead you to a successful recovery!
Here are some questions you may have before starting your treatment:
1. Check if you are eligible for the ICBC auto insurance benefit.
Prior to your initial visit please provide us with your
Full Name
Claim Number
Date of Birth
Our admin staff will check with ICBC for you and help with bookings.
2. Do I have to deal with ICBC myself regards to the treatment?
No. We will take care of sessions approval, fundings from ICBC and treatment extensions for you during your treatment. We also directly bill your treatment to ICBC, so you don't have to pay upfront.
3. What is my treatment plan?
Your therapist will work with you on your treatment plans after your initial visit to meet your recovery goal, so you know what to expect.
4. How long will each session take?
Session length varies from treatments, generally, it will be 60 mins for your initial sessions, as there will be thorough health assessment before the treatment. And followup treatments will be around 30 minutes.
Insurance Coverage
We can directly bill to your insurance provider so you don't need to pay upfront. Great-West Life, Industrial Alliance, Desjardin Insurance, Pacific Blue Cross, Medavie Blue Cross (RCMP, Canadian Armed Forces, Veterans Affairs), Chambers of Commerce Group Insurance, Greenshield, First Canadian, Johnson Inc., Johnston Group Inc., Sun Life Insurance, Manulife Financial.
How Much Does ICBC Cover?
Once you've received your ICBC Claim Number, ICBC will cover your 100% of your treatment costs for the first 12 weeks after your accident date.
RMT: Initial Assessment (45 Minutes), Subsequent Treatments (30 Minutes)
Physiotherapy: Initial Assessment (45 Minutes), Subsequent Treatments (30 Minutes)
Active Rehab KIN: Initial Assessment (60 Minutes), Subsequent Treatments (60 Minutes)
We recommend booking at least TWO disciplines for optimal recovery.
Yes we can directly bill ICBC on your behalf.
In order to directly bill ICBC, we will require the following information prior to your appointment.
(If we are missing information, we will require you to pay the FULL treatment amount)
ICBC Claim Number:
Adjustor Information:
Full Name:
Email:
Phone Number:
Accident Date: (MM/DD/YYYY) Claim End Date: (MM/DD/YYYY)
(It's important to note that our ICBC direct billing service is a courtesy service and not a guarantee that all direct billings will be approved or paid by ICBC. It remains the patients responsibility to pay for all unpaid treatments by ICBC should direct billing problems occur. Patients will be able to collect these payments directly from their ICBC adjuster.)
What If I Need More Than 12 Treatments?
If further treatments are required our ICBC Support team will contact your Customer Claims Specialist (adjuster) to seek approval for additional treatments. As long as you are diligent in following your personalized treatment plan established by our healthcare team, and there is a legitimate need for additional treatments, ICBC may approve the request.
At Elu Wellness we cover all ICBC claims for both massage therapy and acupuncture. If you live in Burnaby South, Burnaby North, Vancouver, New Westminster or the surrounding areas of Metrotown, Capital Hill, Deer Lake, Moscrop, Brentwood, Cariboo, Buckingham Heights, Government Road, Highgate, or Suncrest we can service you for all ICBC massage and acupuncture claims.