Acupuncture in Burnaby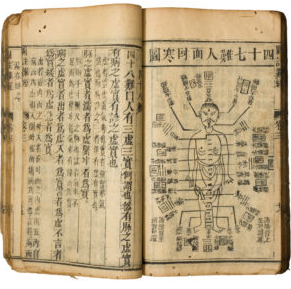 Acupuncture is a component of traditional Chinese medicine (TCM) where thin needles are inserted into the body to stimulate blood flow to enable healing. It is considered to be one of the oldest practices in TCM with most schools of thought agreeing that it did originate in China approximately in the first century AD.
Acupuncture expanded to Japan and Korea in the fifth century AD and through trade with China and Japan, it found its way to Vietnam in the eighth and ninth centuries.
Again, trade was responsible for its spread to Europe in the second half of the 17th century with the term "acupuncture" being coined to describe this practice by the Dutch during this time. Jesuit missionaries in France are widely believed to be some of the earliest acupuncture practitioners in Europe, however it was not until the early 19th century that medical professionals began to experiment with this practice of healing.
It is also during this time that acupuncture caught the eye of the British and Americans, however, interest began to diminish somewhat worldwide by the middle of the century.
Acupuncture found a renaissance in 1949 when the communist party came to power in China and the country sought to revive traditional customs and practices. It was also during this time that acupuncture and other eastern medical practices were consolidated under the moniker of "traditional Chinese medicine". Also during this time acupuncture research organizations were being founded outside of China and that China itself began to undergo some changes due to influence from western medicine.
In the next 50 years acupuncture would take center stage in exhibits to the western world while more and more research was being done of the topic. Recently, the United States expressed support for acupuncture for a limited number of conditions which further led to its popularity alongside the growth of holistic medicine.
Most commonly in the western world, acupuncture is used for pain, however, increasingly it is being used for overall wellness, stress management and as a secondary treatment for more serious ailments. TCM explains acupuncture as a technique to balance the flow of energy or life force in the body though western practitioners often view acupuncture as a means to stimulate nerves, muscle and connective tissues.
Nevertheless, acupuncture, whether you are a TCM traditionist or you prefer to subscribe to the western view of the practice, is a proven non evasion way of promoting healing.
Though acupuncture is still most popular within China, various other countries around the world have a large segment of the population using this form of treatment. The Swiss are the most likely to turn to acupuncture as a form of alternative treatment as are the British, Americans, Australians and Japanese.
Though the World Health Organization (WHO) has made recommendations around the licensing or certification of acupuncture practitioners, governments and trade associations around the world have stringent regulates in their respective countries ensuring this ancient form of healing meets and exceeds WHO guidelines.
Elu Wellness is a RMT and acupuncture clinic in Burnaby by Metrotown that offers Traditional Chinese Medicine (TCM) services like cupping therapy, Gua Sha, facial rejuvenation acupuncture, eye acupuncture and moxibustion. Our trained specialist will help you with any ailments you may be experiencing.
Our clinic is conveniently located across Metrotown in Burnaby with close proximity to the Skytrain station and the Expo Line.  If you are looking to book an acupuncture appointment we are close to South Burnaby and the areas of Deer Lake, Burnaby Lake, Central Park, South Slope, Highgate, Edmonds and New Westminster.