New Special Promo from Elu Wellness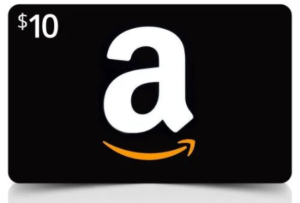 If you have never had a RMT massage or Acupuncture treatment from Elu Wellness then here is your chance.
Started July 1st, 2023 if you have never registered with us in the past and book a RMT massage or acupuncture treatment you will get a FREE $10 Amazon Gift Card.
Simply book online at www.eluwellness.ca or call 604-566-3930 to book your appointment.
After  you book an appointment and enjoy one of our services we will send you a $10 Amazon Gift Card.
Just mention the coupon code: AMAZON
Its simple as that.
Promotion Ends: August 31st,2023
About Elu Wellness
Elu Wellness is a premier massage and acupuncture clinic located in Burnaby across Metrotown. Our clinic is dedicated to providing you with a tranquil and rejuvenating experience to support your overall well-being.
At Elu Wellness, our team of skilled and certified therapists specializes in the healing arts of massage therapy and acupuncture. We offer a range of therapeutic services tailored to address your unique needs and promote relaxation, pain relief, and holistic wellness.
Our massage therapists are highly trained in various modalities, including Swedish massage, deep tissue massage, sports massage, and prenatal massage. Whether you're seeking relief from muscular tension, stress reduction, or simply want to unwind, our therapists will customize each session to meet your specific goals.
In addition to massage therapy, we also offer acupuncture services provided by experienced and licensed acupuncturists. Acupuncture is an ancient Chinese healing practice that involves the gentle insertion of thin needles into specific points on the body to restore balance and stimulate the body's natural healing abilities. It can be beneficial for a wide range of conditions, including pain management, stress reduction, fertility support, and overall wellness enhancement.
Upon entering Elu Wellness, you'll be greeted by a serene and welcoming environment designed to promote relaxation and tranquility. Our dedicated staff is committed to ensuring your comfort and satisfaction throughout your visit. We prioritize your well-being and strive to create a peaceful oasis where you can escape the demands of daily life and focus on self-care.
Whether you're seeking relief from chronic pain, recovering from an injury, or simply looking to unwind and rejuvenate, Elu Wellness is here to assist you on your wellness journey. We invite you to schedule an appointment and experience the healing benefits of massage therapy and acupuncture in Burnaby.