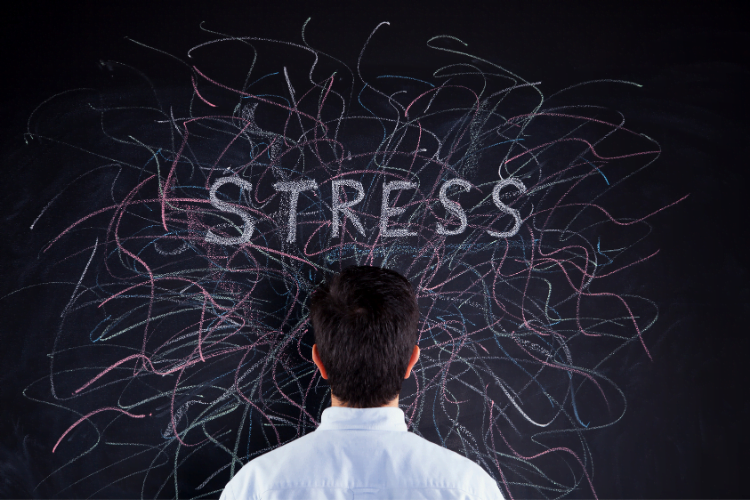 How a RMT massage in Burnaby can help with stress relief. Elu Wellness is one the best Burnaby massage clinic for a RMT massage as well as body worker massage. Massage therapy is a form of physical therapy that involves the manual manipulation of soft tissue to improve physical and mental health. It has been shown to be highly effective for stress relief, and has been used for centuries to promote relaxation, reduce tension, and boost overall well-being.
Elu Wellness not only is one of the best RMT clinics in Burnaby for a registered massage we also have body workers as well to help you with stress. At Elu Wellness, we always take in RMT massage student to work at the clinic. This is so they can get real hand work experience in a clinic while they are going to school and we do not charge full RMT prices so you get a qualified massage at a very discounted rate. So it is a win/won for the body worker and customer.
Stress can be caused by a variety of factors, including:
Work-related stress: Job demands, job insecurity, long working hours, and conflicts with colleagues or superiors can all contribute to work-related stress.
Financial stress: Money problems, such as debt, unemployment, or financial insecurity, can be a major cause of stress.
Family and relationship stress: Conflict with partners, children, parents, or other family members can be a source of stress.
Health-related stress: Chronic illnesses, injuries, or disabilities can cause stress, as can the fear of developing a serious health problem.
Life changes: Major life events, such as getting married, having a baby, or losing a loved one, can be stressful.
Environmental stress: Noise, pollution, and overcrowding can cause stress.
Personal stressors: Low self-esteem, perfectionism, and a lack of control over one's life can all contribute to stress.
We are know that stress is a natural part of life, but when it becomes chronic, it can have a negative impact on both physical and mental health. A massage therapy at Elu Wellness can help to reduce stress by promoting relaxation, reducing muscle tension, and boosting circulation.
The physical touch involved in massage therapy is thought to release oxytocin, a hormone that has been shown to have a calming effect on the body and mind. Additionally, massage therapy can help to reduce levels of cortisol, a hormone that is produced in response to stress. By reducing cortisol levels, massage therapy can help to counteract the negative effects of stress on the body.
One of the key ways that massage therapy helps to relieve stress is by reducing muscle tension. Tense muscles can cause physical discomfort, headaches, and fatigue, and can also contribute to feelings of anxiety and stress. Massage therapy works by breaking down the tension in the muscles and improving circulation, which helps to reduce pain and discomfort and promotes relaxation.
In addition to the physical benefits of massage therapy, an RMT massage has a number of psychological benefits. It has been shown to improve mood, increase feelings of well-being, and reduce symptoms of anxiety and depression. Massage therapy can also promote a sense of calm and relaxation, which can help to reduce stress levels and improve overall mental health.
Another benefit of massage therapy is that it can help to improve sleep. Stress and anxiety can interfere with sleep, causing people to have trouble falling asleep or staying asleep. Massage therapy can help to reduce stress and promote relaxation, making it easier to fall asleep and stay asleep.
Finally, massage therapy can help to improve overall physical health. It can increase circulation, boost the immune system, and promote faster healing from injury or illness. Regular massage therapy can also help to improve posture, flexibility, and range of motion. It's important to note that everyone reacts differently to stress and that what may be a stressor for one person may not be for another.
In conclusion, massage therapy is an effective way to relieve stress and promote overall well-being. By reducing muscle tension, improving circulation, and promoting relaxation, massage therapy can help to counteract the negative effects of stress and improve both physical and mental health. Whether you are looking for a way to manage chronic stress, or simply want to improve your overall well-being, massage therapy is a safe and effective option.
Book at Body Worker Massage with – Doh Kang
Book at Body Worker Massage with – Jeff Lee
Book a RMT Massage in Burnaby with – Peter Bai
Book a RMT Massage in Burnaby with – Lynna Su 
Book a RMT Massage in Burnaby with – Maggie Zhang
Book a RMT Massage in Burnaby with – Jo Jo De Los Santos
Book a RMT Massage in Burnaby with – Kathy Nguyen 
Book a RMT Massage in Burnaby with – Carmen Guan
Book a RMT Massage in Burnaby with – Oliviah Kim 
Book a RMT Massage in Burnaby with – Charvet Troung