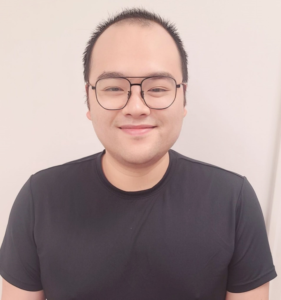 Zhen (Will) He has a passionate for helping people even before he got his RMT license to practice RMT massages in Burnaby. For a number of years Will worked at Big Feet and built a large following at that clinic and was hugely populated with everyone. There Will provided reflexology to help people to relax from daily stress and tired feet. He would administer anywhere from deep tissue massages to a relaxation massages and adjust according to the patient's request for helping with either lower back pain or gluteal work to help with hip joint mobilization.
However, you are not a recognized licensed therapist and working at Big Feet requires no specific license and education as in-depth as being a recognized registered massage therapist in Burnaby. Because Will wanted to expand his repertoire further.
A licensed registered massage therapist (RMT) is a professional who has completed a specific amount of training and education in massage therapy and has passed a licensing exam. RMTs are trained in a variety of massage techniques and modalities, including Swedish massage, deep tissue massage, trigger point therapy, and sports massage. In addition to massage techniques, RMTs are also trained in anatomy, physiology, pathology, and ethics.
The main difference between a bodyworker and an RMT is the level of education and regulation. RMTs are required to complete a certain number of hours of training and education, pass a licensing exam, and adhere to ethical and professional standards set forth by their governing body. They may also be required to complete continuing education courses to maintain their license.
Despite a successful career at Big Feet, Will wanted to further his education and career by enrolling in the massage therapy program at West Coast College of Massage Therapy. RMTs are licensed and held to a higher standard of professionalism and ethics, while bodyworkers may have varying levels of training and are not necessarily regulated.
Now that Will has graduated as a RMT, he is much more experienced and skilled than most of the RMTs in Burnaby because of his vast, varied and experienced background in both reflexology and the Eastern way of massage and Western massage techniques.  Zhen (Will) He is an Burnaby RMT massage therapist in a Metrotown massage clinic at Elu Wellness, a premium massage therapy Burnaby clinic for ICBC claims.
In his off time away from being an RMT, Will is passionate about tennis and plays three times a week. He often helps people on the tennis court when people suffer sport-related injuries which endures to his natural willingness to help people.
Will speaks English and Mandarin.
Specialties: Combination of relaxation and therapeutic massage, sports therapy massage, feet massage, neck & shoulder and lower back massage.
Certifications: Registered Massage Therapist (RMT) -Graduated from West Coast College of Massage Therapy