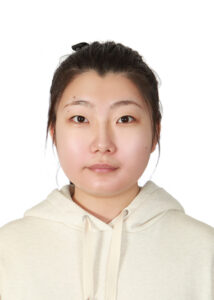 Looking for a massage in Burnaby for a deep tissue massage, foot massage, or massage for back, neck and shoulder pain? Yatong (Tiffany) Qu provides body worker massage at Elu Wellness which is right across Metrotown in South Burnaby.
Tiffany was born and grew in China and moved to Vancouver to pursue a career in massage therapy. She was employed at Big Feet massage and utilized traditionally Chinese where she had many patients with different symptoms, all of whom got some relief from her. She used Chinese massage techniques to help people relieve stress step by step from relaxation to gradual and in-depth efforts massage techniques. Chinese massage, also known as Tui Na, is a therapeutic massage practice that has been used in China for thousands of years.
It is a part of traditional Chinese medicine and incorporates various techniques to promote relaxation, relieve pain, and improve overall well-being. Some of Chinese massage techniques Tiffany uses include:
Tui Na: Tui Na involves a wide range of hand techniques, including kneading, rolling, pressing, and grasping. It focuses on specific acupressure points and meridians (energy channels) to stimulate the flow of Qi (vital energy) in the body.
Anmo: Anmo is a general term for massage in Chinese. It involves techniques such as rubbing, pressing, and tapping to promote circulation and relaxation.
Tui Fa: Tui Fa involves pushing and gliding techniques using the palms, thumbs, or knuckles. It is often applied along the muscles and meridians to release tension and promote the smooth flow of Qi.
Nian: Nian refers to the technique of using a kneading motion with the fingers and thumbs. It is commonly used to relax muscles, relieve pain, and improve joint mobility.
Rou Fa: Rou Fa is a technique that uses circular friction movements with the palms or fingers. It is often applied to specific areas to stimulate blood circulation and alleviate muscle stiffness.
Cuo: Cuo involves rubbing or friction techniques applied with the hands or a tool. It is used to warm up the muscles, increase circulation, and promote healing.
Dou Fa: Dou Fa uses rhythmic shaking or vibrating movements to stimulate the body. It is believed to help relax the muscles, improve circulation, and balance the body's energy.
Mo: Mo refers to a technique where heated herbal compresses or ointments are applied to the body. The heat helps to relax muscles, reduce inflammation, and improve circulation.
Chinese massage techniques can be combined and customized based on individual needs and conditions. Tiffany has now expanded her massage therapy training and has now enrolled as a RMT student at Registered Massage Therapy department at Vancouver Career College. Tiffany is keen to help some guests with neck pain and back pain to relieve the pain and make them feel better and also capable at foot massage and relaxation, as well as back and cervical problems.
With her training in traditional Chinese massage therapy combined with western massage therapy techniques, Tiffany is a well rounded massage therapist to help with all type of ailments.
Tiffany can speak fluent Mandarin and English
Areas of Focus: Tui Na, Swedish, reflexology, relaxation, trigger point release, deep tissue massage
Certifications:  Enrolled at the Registered Massage Therapy department at Vancouver Career College