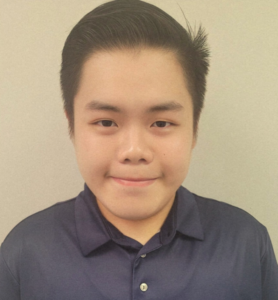 Randel Mercado graduated from Vancouver Career College from the massage therapy program and mainly focuses on relaxation massage and deep tissues massage. Randel arrived from the Philippines in 2019, in hopes to pursue a career in massage therapy. And by 2023, Randel achieved his dream in becoming an RMT and believes that getting a massage relieves all the stress you have and makes your day easier and less stressful.
Randel specializes in treating and massaging people for better mobility and movement. For Randel, massaging is a great way to promote relaxation, relieve muscle tension, and improve circulation. He is experienced in focusing on the areas of tension or pain, such as the neck, shoulders, back, and legs. Focus on these areas by kneading and using circular movements helps release tension. Randel particularly specializes in treatment for the elderly and seniors.
Overall, Randel is excellent at promoting relaxation and improving your overall well-being and is always gentle, respectful, and attentive to your needs and limitations when it comes to massage therapy. He enjoys seeing how a massage therapy treatment can really makes a difference in people's lives.
He utilizes the five basic massage movements which are effleurage, petrissage, tapotement, friction, and vibration. Each of these movements is designed to provide a different type of massage experience. Relaxation massage, Swedish massage, Petrissage massage, deep tissues massage, AROM, PROM, prenatal massage and joint mobilization are his areas of specialties techniques.
In his downtime, he loves spending time with his family. Randel loves playing sports like badminton, basketball, volleyball, and table tennis are my hobbies during weekends. Also, playing video games is also one of his favorite activities.
Languages: Randel speaks fluent Tagalog and English
Areas of Focus: Swedish, Myofascial Release, Deep Tissue Massage, Trigger Point Release, Joint Mobilization, Prenatal Massage, Neuromuscular Therapy, Petrissage massage, AROM and PROM
Certifications: Registered Massage Therapist (RMT) from Vancouver Career College