Massage in Burnaby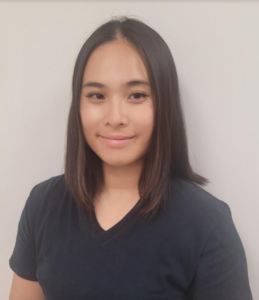 ***Note Qianer (Sophie) Liang has already graduated and is considered a fully licensed RMT but is waiting for her paper work to be cleared which will take a month of so. In the meantime, she will be a body worker for the month of August 2023 until she receives all her credentials.***
Qianer (Sophie) Liang graduated from the Registered Massage Therapy program at Vancouver Career College. She has practiced her skills in a wide range of massage modalities over the course of these experiences, allowing her to effectively treat pain, sports injuries, vehicle accident injuries, nervous system issues, pregnancy, and systemic conditions like migraines, in addition to improving flexibility and relaxation.
Sophie has always had a strong interest in health and fitness. She believes that self-care must be a top priority for success in every other aspect of life. She pursued a career in massage therapy to assist others in achieving this balance in their life and to serve as a guide to their own wellness objectives.
She great at treating pelvic dysfunction, and overuse problems, which are frequently observed in both sedentary office work and physical labor. Some of her patients visit her to accommodate to lifestyle changes or improve their present level of physical activity. She also believes that including stretching and strengthening increases the effectiveness of her treatments. One of her specialties is frozen shoulder, also known as adhesive capsulitis.
Frozen shoulder is a condition that affects the shoulder joint and causes stiffness, pain, and limited range of motion. It occurs when the connective tissues surrounding the shoulder joint become inflamed and thickened, leading to the formation of adhesions and scar tissue. Sophie is great at relieving the tight and restricted muscles for the shoulder to move freely.
Whether you are seeking a relaxation or deep tissue massage, as well as post injury or chronic pain, she is currently taking on new patients.
Languages: Sophie is fluent in Toishan, Cantonese, Mandarin and English
Specialties: Swedish, Myofascial Release, Frozen Shoulder, Pelvic Dysfunction, Trigger Point Release, Joint Mobilization, Prenatal Massage, Neuromuscular Therapy, Hydrotherapy, Active and Passive Stretching.
Certifications: Registered Massage Therapist (RMT)