Registered Massage Therapist (RMT)
Registered Acupuncturist (R.Ac)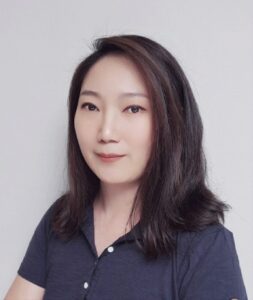 With over 10 years of experience in providing healing care to patients, Oliviah Kim is skilled in adapting the most appropriate and necessary treatments to meet the needs of each individual. A graduate of the PCU College of Holistic Medicine and a Registered Acupuncturist (R.Ac), Oliviah is not only an accomplished acupuncturist but is also proficient in Tui-Na therapy.
Tui-Na is a form of alternative medicine similar to shiatsu and a branch of traditional Chinese medicine (TCU) that is often used in partnership with acupuncture, moxibustion, fire cupping, Chinese herbalism, or qigong. It is a hands-on body treatment that uses Chinese Daoist principles in an effort to bring the eight principles of traditional Chinese medicine into balance.
Her skills in healing are not limited to acupuncture as Oliviah is also a Registered Massage Therapist (RMT) who studied at the Vancouver Career College. She has a true passion for healing and enjoys incorporating various modalities and therapeutic techniques in treatment including, but not limited to myofascial release, joint mobilizations, active and passive stretching, PNF, deep tissue massage, trigger point release, Swedish massage, lymph drainage and has had outstanding success in treating motor vehicle collision-related injuries, chronic pain, joint issues as well as addressing circulation problems.
In her spare time Oliviah enjoys exploring the various urban areas of the city as well as the great outdoors where you can often find her on many of the trails around the area.
Areas of Focus: Acupuncture, cupping, motor vehicle injuries, deep tissue massage
Certifications: Registered Acupuncturist (R.Ac) and Registered Massage Therapist (RMT)