Doh Kang
Body Worker
Massage in Burnaby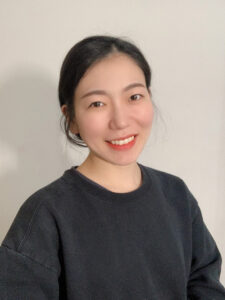 If you have never had a massage appointment with Doh Kang, then you are missing out. No one can believe that she is still in school to become an RMT.
Everyone that books a massage appointment with Doh think she is a season veteran in registered massage therapy. At Elu Wellness we love to introduce to you Doh Kang, who is currently studying to be a registered massage therapist at Vancouver Career College in Burnaby in the RMT program.
Originally from Korea, Doh moved to Vancouver because she loves the outdoors. She got into massage therapy and wanted to pursue a career being a registered massage therapist so she is in her final stages before she graduates.
Right now, Doh is concentrating on deep tissue and trigger release massage. Her massage skills are beyond her years and all the staff at Elu Wellness agree that she provides one of the best massages no matter if they are an RMT or not. We at Elu Wellness love to hone aspiring RMT's and give them the practical skills before they graduate. Doh current works as a body worker and you will never be able to tell that she is a student.
At VCC she is learning all types of massage techniques which include:
Swedish Massage. Swedish massage is the most common type of massage.
Deep Tissue Massage. Deep tissue massage gives attention to painful trouble spots on the body.
Hot Stone Massage. Massage therapy and bodywork involving the placement of a number of either heated or cooled stones to the body for the purpose of pain relief, relaxation and therapy.
Sports Massage. A style of massage designed to improve athletic performance and prevent injuries.
Reflexology. Is the application of pressure to areas on the feet (or the hands).
Shiatsu Massage. Relies on the use the fingers, thumbs and palm to apply pressure to various areas of the body's surface to help heal.
Thai Massage. Uses gentle pressure and stretching techniques to relax the whole body.
When she is not studying and practicing massage, Doh loves food and all the multicultural cuisines that Vancouver has to offer.
Book Your Body Worker Appointment with Doh Today