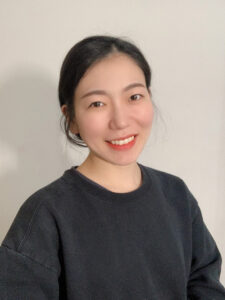 Originally from Korea, Doh moved to Vancouver to pursue a career in massage therapy. She graduated from the Vancouver Career College massage therapy program in Burnaby where she specializes in relieving neck pain, shoulder pain and back pain. Tension and pain is minimized by using a variety of massage techniques like deep tissue massage, sports massage and relaxation massage.
What makes Doh an exceptional  RMT is her knowledge of different types of massage, such as Swedish massage, deep tissue massage, pregnancy massage and sports massage, as well her ability to customize treatment tailored for individual needs.
Doh is attentive to her clients comfort levels, and has empathy for their physical pain and wellbeing. Her ability to communicate effectively plays an essential part in a client's healing journey. This includes asking questions about their health history, understanding their preferences and concerns, and explaining the massage process in a way that is easy to understand.
Doh is familiar in all types of massage techniques which include:
Relaxation Massage. Relaxati0n massage is the most common type of massage to relief tension and stress.
Deep Tissue Massage. Deep tissue massage is a type of massage therapy that focuses on targeting the deeper layers of muscles and connective tissues in the body. It uses firm pressure and slow strokes to address chronic tension, muscle knots (also known as adhesions), and areas of pain or discomfort.
Sports Massage. A style of massage designed to improve athletic performance and prevent injuries.
Prenatal massage. During pregnancy, a woman's body undergoes various physical and hormonal changes that can lead to discomfort, such as back pain, swelling, and muscle tension. Prenatal massage aims to alleviate these discomforts and promote relaxation and well-being for the expectant mother. Prenatal massage techniques are modified to ensure the safety and comfort of both the mother and the baby. The therapist may use special cushions or bolsters to provide support and allow the pregnant woman to lie on her side or in a semi-reclined position. These positions help to avoid putting pressure on the abdomen and ensure proper blood flow.
When she is not studying and practicing massage, Doh loves food and all the multicultural cuisines that Vancouver has to offer.
Languages: Doh speaks fluent Korean and English
Specialties: Prenatal pregnancy massage, postnatal massage, Swedish, reflexology, relaxation, trigger point release
Certifications: Registered Massage Therapist (RMT) from the  Vancouver Career College massage therapy program