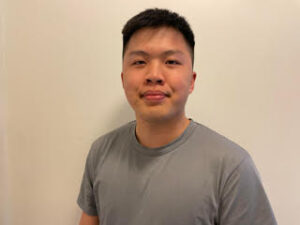 Charvet Truong
Charvet completed his Registered Massage Therapy program at West Coast College of Massage Therapy. His passion for human anatomy and sports drives him to learn more about the human body and its capabilities. With that being said, he likes to incorporate new concepts that he learns from books and continuing education courses and applies them to his treatments.
Throughout his 2 years at the college, he had the opportunity to work with multiple varsity athletes at UBC, orthopedic patients in care homes, and enthusiastic runners at events like the Lululemon Seawheeze and the BMO Marathon.
He works with every patient to find ways that they can mitigate or break the cycle of pain from their injuries and prevent those injuries from occurring again. He has worked in many different types of clinic settings that helped him adjust to a variety of clinical cases. Charvet's main goal is to have his patients regain their confidence by overcoming their injuries, being more aware of their own bodies, and having them continue their active daily living without pain being present.
In his own time, you can find him playing volleyball at the beach, on top of the mountains on his snowboard, and hiking with his dog Monty.
Certifications: Registered Massage Therapist (RMT)