Registered Massage Therapy in Burnaby
RMT in Burnaby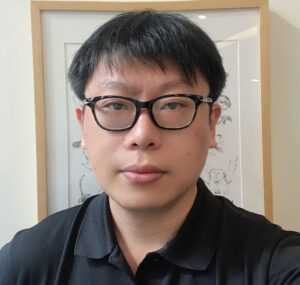 Peter has years of experience helping patients who want to overcome car accident related injuries and specializes with those that have ICBC claims and car accident related injuries.
For those individuals that have muscle soreness, chronic pain and sports injuries, Peter specializes on all types of massage therapy techniques to help those ailing from those conditions.  Peter was trained in relaxing massage, deep tissue, trigger release and all kinds of strengthening and stretching exercise etc, which makes him a well rounded RMT.
Peter is patient and pays attention to details during the treatment . He completed his registered massage therapy program in 2020 from Vancouver Career College (VCC) and has gained a loyal following.
During his studies, Peter also volunteered at a Senior home, City Centre Care Society (CCC) and Active Living Society (PL). In addition to his work, Peter enjoys swimming, hiking and being close to nature.
He is extremely helpful in understanding Licensed Massage Therapist theory and techniques and has a solid history of achievements in field of massage therapy. Qualified to perform various massage modalities. Diligent, motivated and skilled.
Peter can help you in whatever problems you may have and is experienced in:
Developing treatment plans, taking into consideration clients' rehabilitation goals, preferred treatment methods and appointment frequency.
Maintaining patient records, tracking rehabilitation goals and progress referred clients in need of specialized care to healthcare professionals.
Addressing injuries, trauma and stress using myofascial release.
Applying massage on soft body tissue to relieve discomfort and facilitate healing in injuries.
Applying pressure to specific body points to relieve muscle tension and related symptoms.
Stimulating and massaged areas of clients' bodies to promote healing.
Specialties: Car accident related injury, muscle soreness, chronic pain and sports injuries related to strengthening and stretching exercise. Trained in relaxing massage, deep tissue, trigger release.
Certifications: Registered Massage Therapist (RMT) from Vancouver Career College (VCC)