Registered Massage Therapist (RMT)
Burnaby RMT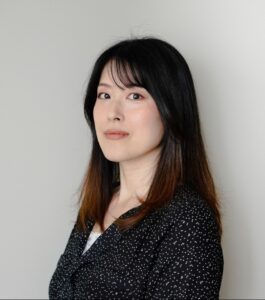 Being Japanese, Mayu  Kajiura creates a sort of self-perpetuating cycle when it comes to massage therapy. She delivers above and beyond on service, which raises the bar for most RMTs. Her high level of service makes the consumers' experience on a higher level. Mayu's attentions to details is a direct reflection of respect and an omnipresent will to do right to the customer.
Mayu is a graduate from the massage therapy program in Vancouver Career College.  She has been interested in helping people which has led her to become a licensed registered massage therapist. As a RMT, Mayu focuses on a wide range of prevention techniques to address the reasons you are experiencing aches and pains.
She has been educated and trained to evaluate individual patient health needs by providing active and passive techniques for patient care no matter what ailments you may be experiencing.  You are in good hands with Mayu as she has an incredible ability to accurately provided treatment assessments where she can differential diagnosis of specific soft tissue and musculoskeletal conditions.
Mayu believes that the combination of manual therapy, nutrition and exercises is an essential aspect for maintaining the optimal health of the body and mind. Her ability to treat the muscular, nervous and circulatory systems to improve patient health is one of her greatest strengths. Mayu's approach incorporates various types of massage techniques such as Swedish, myofascial release, trigger point therapy, deep tissue release, and muscle energy, to fit the unique need of each client.
Mayu is fluent in English and Japanese and her Japanese background provides a great Zen approach to massage therapy. What makes Mayu a great RMT is her ability to communicate directly with her clients in pre-treatment consultation throughout your massage therapy sessions and in post-treatment follow-ups. The ability to communicate in an open, clear and informative manner is essential part of Mayu technique
Outside of her RMT life, Mayu loves cooking, baking, and traveling. Exploring food culture and trying new recipes excite her the most.
Specialties: Prenatal pregnancy massage, postnatal massage, reflexology, Shiatsu massage, Thai massage, acupressure, painless rebalancing therapy
Certifications: Registered Massage Therapist (RMT) from Vancouver Career College