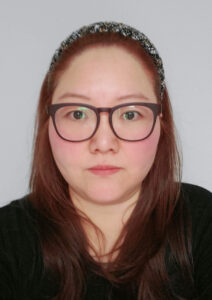 Hyerim (Clayre) Jeon was born and raised in Korea. Clayre believes that the human body has the power to heal itself and with massage therapy you can heal the body. Clayre has several qualities that make her a great RMT massage therapist. She has a strong knowledge of anatomy with a thorough understanding of human anatomy and how the body works. This knowledge allows Clayre to target specific muscles and areas of the body to provide the most effective massage.
Secondly, Clayre has excellent communication skills. Not only does Clayre speak fluent Korean and English, she has good communication which is essential for a RMT massage therapist to understand the needs and expectations of their clients. Her ability to listen actively and communicate effectively in both Korean and English ensures her clients are comfortable and satisfied during each and every session.
Another quality that makes Clayre one of the best RMT's in Burnaby is her empathy. Her empathy towards her clients and her ability to understand their needs and concerns in a safe and comfortable environment enables her clients to relax and unwind.
One of Clayre best qualities as a massage therapist is technical skills. She possesses the technical skills necessary to provide a variety of massage techniques, such as Swedish, prenatal massage deep tissue massage, sports massage, relaxation massage, and ICBC massage claims. Clayre has the ability to adjust the pressure and technique to suit the needs of her client
The last one of the most important traits Hyerim (Clayre) Jeon  possesses is passion. She has a passion to help a patient's healthy life and has been successful in helping many people with pain management and many chronic cases. Her passion for her work and a desire to help people, motivates Clayre to continuously improve her skills and techniques and provide the best possible service to her clients.
Clayre's  treatment and quality of relaxation and deep tissue massages is perfect for those suffering from headaches, neck pain, shoulder pain, back pain, early osteoarthritis, postural imbalance such as head forward posture, rounded- shoulder and flat Lower back. Her knowledgeable, communicative, professional, empathetic, technically skilled, and passionate about their work make Clayre one of the best RMT's in Burnaby.
Clayre speaks fluent Korean and English
Specialties: Prenatal pregnancy massage, postnatal massage, reflexology, Shiatsu massage and acupressure
Certifications: Registered Massage Therapist (RMT) – Graduated from Vancouver Career College in the Massage Therapy program