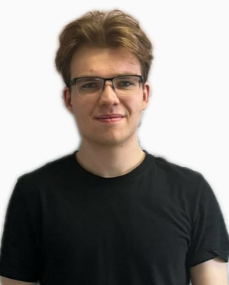 Hristian (Chris) Velkov is a Registered Massage Therapist (RMT) in Burnaby, specializing in Medical Massage Therapy while utilizing Swedish, Fascial, and Movement techniques. Chris was born in Bulgaria and moved to Vancouver when he was five years old. Growing up, Chris was heavily influenced by the sports and fitness industry, becoming an avid participant in Track & Field and Weight Lifting.
Chris is a strong believer in maintaining a healthy life style and exercising to stay fit, all of which naturally transitioned into his RMT career. Having been born in Europe, Chris can speak Bulgarian, French, and English fluently. Chris can also communicate in most Balkan languages, including Serbian and Macedonian.
Chris is currently an active member of the College of Registered Massage Therapists and graduated from the Vancouver Career College Massage Therapy Program. As an RMT, Chris is able to treat lots of different conditions; with common examples being injuries relating to sports injuries and traumas, pain due to overworked muscles and bad posture, and treatments with a focus towards relaxation. Chris is very friendly and easy going, showing great empathy and understanding towards patients.
Through his experiences as an athlete, Chris has a deep understanding of the physical and emotional toll that training and competition can take on the body. Thanks to his background, Chris is able to empathize with patients who experience pain or discomfort, and he is able to provide personalized care that addresses every patients specific needs.
Thanks to Chris's athletic background and his knowledge of anatomy and physiology, Chris is able to utilize this knowledge into his treatments. Having been an athlete himself, the experience he was able to gain gives him a big advantage when it coms to RMT work. Chris has a deeper understanding of the human body, including the skeletal and muscular systems and how they function together, as well as how the body reacts when under pressure. This knowledge can be incredibly helpful when it comes to identifying and treating specific areas of pain or tension in a patient's body.
As a former athlete, Chris is familiar with the benefits of massage therapy in order to help improve performance, reduce pain, and increase recovery. This firsthand experience can make it easier to relate to patients who are experiencing pain or injuries related to work or training.
Thanks to his background and experience, Chris is more qualified to use massage therapy techniques to target specific areas of the body that are causing pain.
In practice, Chris uses a combination of Swedish techniques, fascial techniques, and movement techniques in order to help patients recover and feel relief from pain. Chris has a lot of experience in fixing neck pain, back pain, shoulder pain and many other sport or work related discomforts through a combination of stretching, movement techniques, and Swedish techniques.
As a therapist, Chris is very friendly and easy going. Thanks to his athletic background, Chris is able to use massage therapy with a unique set of skills and insights that can be incredibly valuable in helping patients achieve their health and wellness goals. If you feel any pain and aches, or have sustained any injuries, please book an appointment with Chris and he'll be happy to help.
In addition to being a licensed Registered Massage Therapist in Burnaby,  Chris is also enrolled at the Thompson River University to finish his Bachelor's in Health Science and start his journey in the Physiotherapy Program at the University of British Columbia.
Languages: English, Bulgarian, French and can communicate in most Balkan languages, including Serbian and Macedonian
Specialties: Swedish, Myofascial Release, Trigger Point Release, Deep Tissue Massage, Sports therapy, Joint Mobilization, Neuromuscular Therapy, Hydrotherapy, Active and Passive Stretching.
Certifications: Registered Massage Therapist (RMT) from the Vancouver Career College